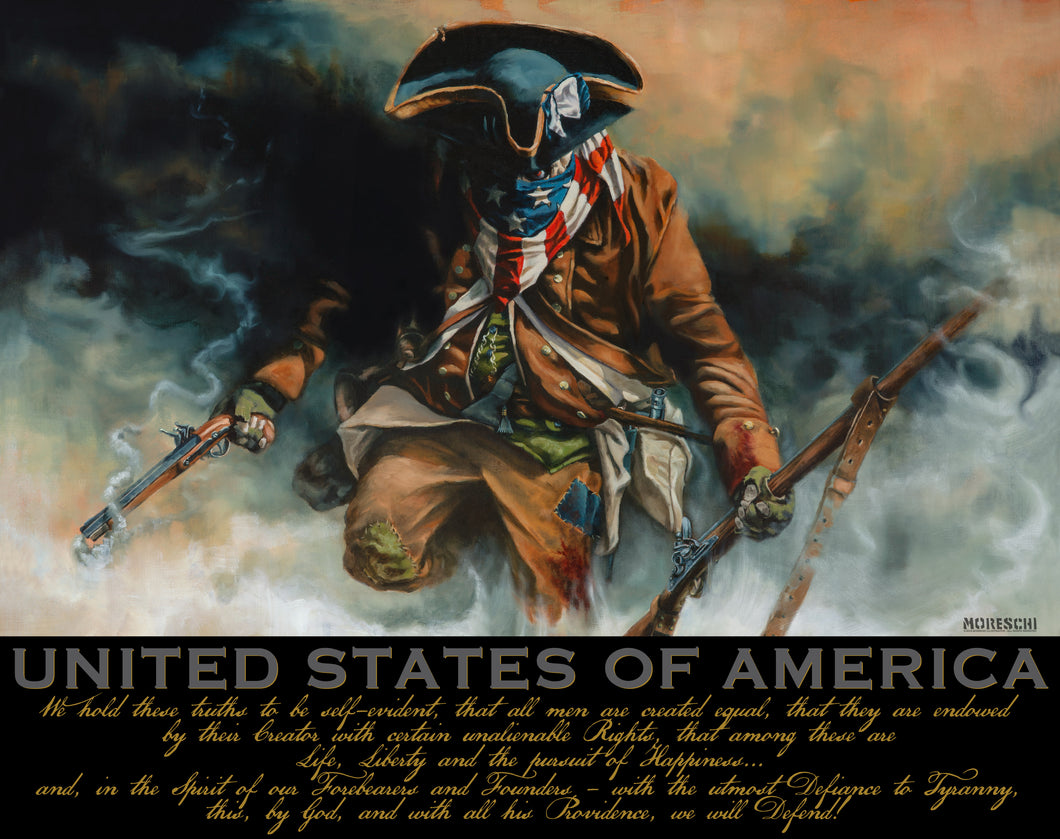 ART PRINT- First Citizen U.S.A. Variant print
Regular price $68.00 Sale
So we made a banner...  and it was First Citizen with a label title of UNITED STATES OF AMERICA coupled with the following inscription:
"We hold these truths to be self-evident, that all men are created equal, that they are endowed by their Creator with certain unalienable Rights, that among these are Life, Liberty and the Pursuit of Happiness...and in the Spirit of our Forebearers and Founders - with the utmost Defiance to Tyranny, this, by God, with all his Providence, we will Defend!"
STUNNING FULL WALL ART!
This banner was made in the form a giclee canvas print of the size 48" (w) x 38" (h)... a wall sized print.  Patriots loved it... so we are now offering it to the patrons of Defiance Art.  This size is only available in a canvas print - rolled for shipping or mounted for pick up at a show.
We offer the paper prints in the following two sizes (Canvas also):
Image size 18" x 22" (total size 19" x 23")
Image size 29" x 36" (total 30" x 37")
All our prints are printed on fine art archival photo paper and canvas utilizing the very best in current ink technology.  All our canvas prints are varnished.  All prints are personally hand signed and numbered when applicable by the artist, Tony Moreschi.