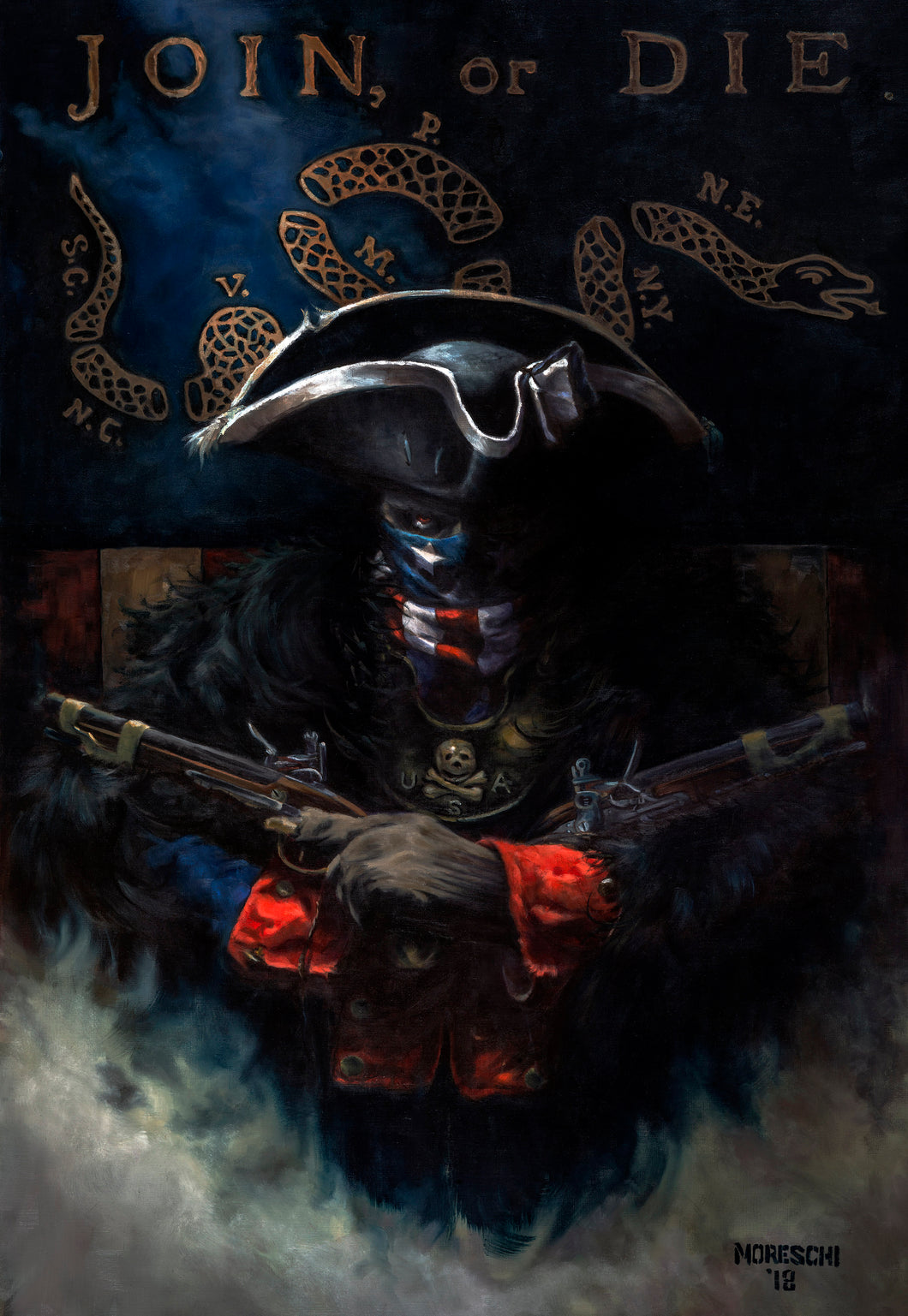 Join or Die ORIGINAL oil painting.
Regular price $4,500.00 Sale
ORIGINAL OIL PAINTING
Join or Die.  Ben Franklin's famous cartoon of a snake depicting a mock map of the colonies at the time of the 1750's and used well throughout the revolution to depict the need for strength and unity amongst the colonists.  Franklin warned that the colonists were like a rattle snake... it would give you fair warning when threatened, but when provoked to defend itself, it will strike hard and fast!
Moreschi paints his defiance character holding two smoking flintlock pistols standing within the acrid smoke of war against the backdrop of Franklin's Join or Die flag.  
The original oil painting was painted on canvas mounted to panel and is sized at 24" x 36."   
All originals come custom framed.
Shipping is insured and will ship via FEDEX.