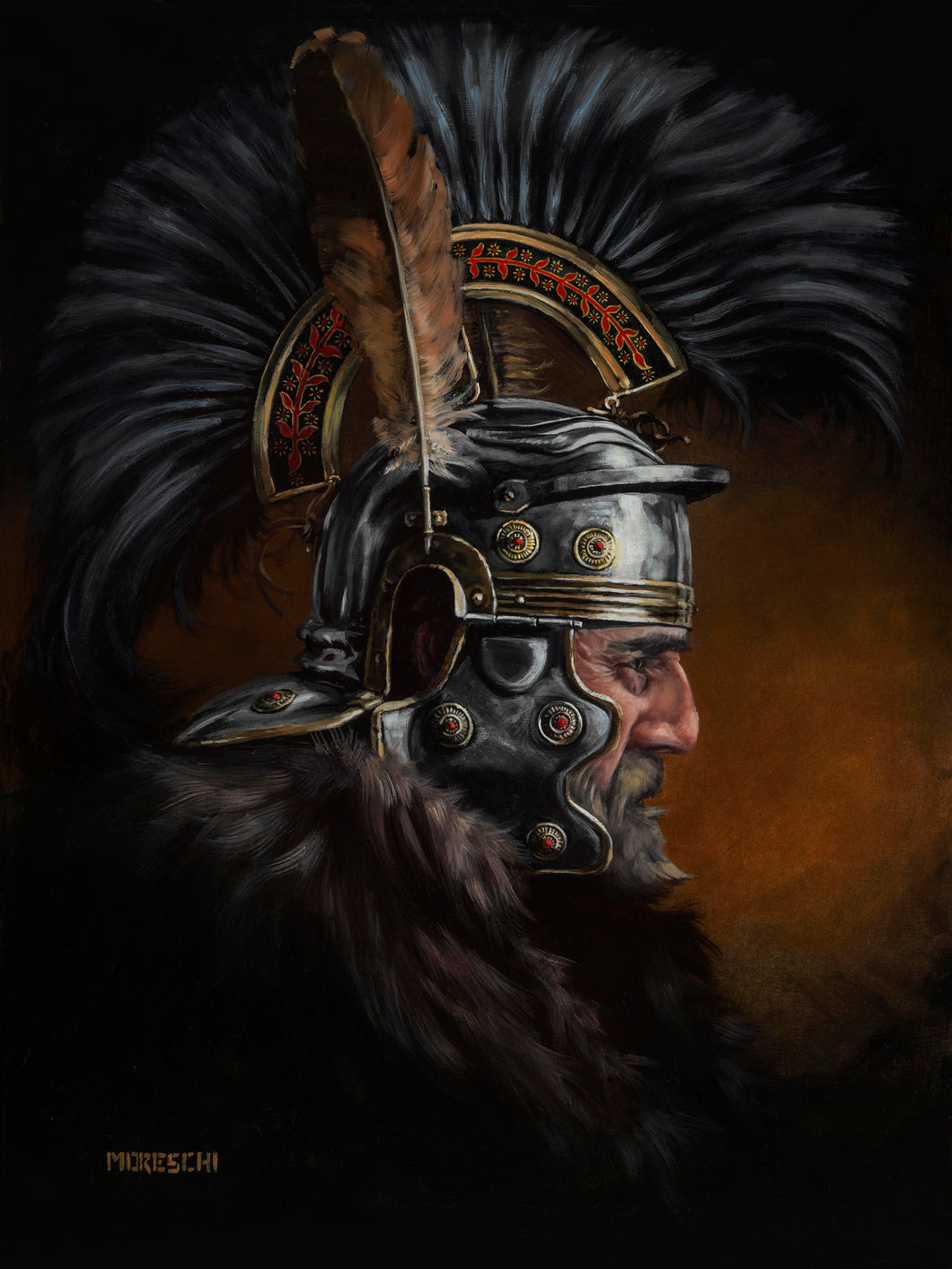 The Optio- Gallic "G" Weisenau Helmet Portrait - Original oil painting
Regular price $2,500.00 Sale
The Empire Collection
EMPIRE #2 - The Optio  - Gallic "G" Weisenau Portrait
Framed Original Oil Painting.
Oil Painting Dimensions - 18' x 24"
Framed Dimensions - 
Medium - oil paint on canvas mounted to panel, signed and dated by Moreschi on the back of the piece on the panel.
Varnished.
Signed and dated by the artist on the rear of the panel and Certificate of Authenticity provided.
The second original oil painting in the Empire Collection.  The first to be offered for sale to the public, the first painting is being held in the artist's private collection.  A rich and beautiful portrayal of an "Optio Legionis." 
An "Optio Legionis" was a position in the Roman army similar to that of an executive officer, acting as a deputy centurion.  Chosen by his Centurion, his main function was as an "optio canturiae" - to assist in keeping troops in order by enforcing the orders of the Centurion, taking over command in battle should this need arise, and help with administrative duties.
The Optio's helmet would have been crested down the middle and flanked on each side by feathers.  In this painting, the Optio is wearing an Imperial Gallic "G" helm, the Weisenau version.