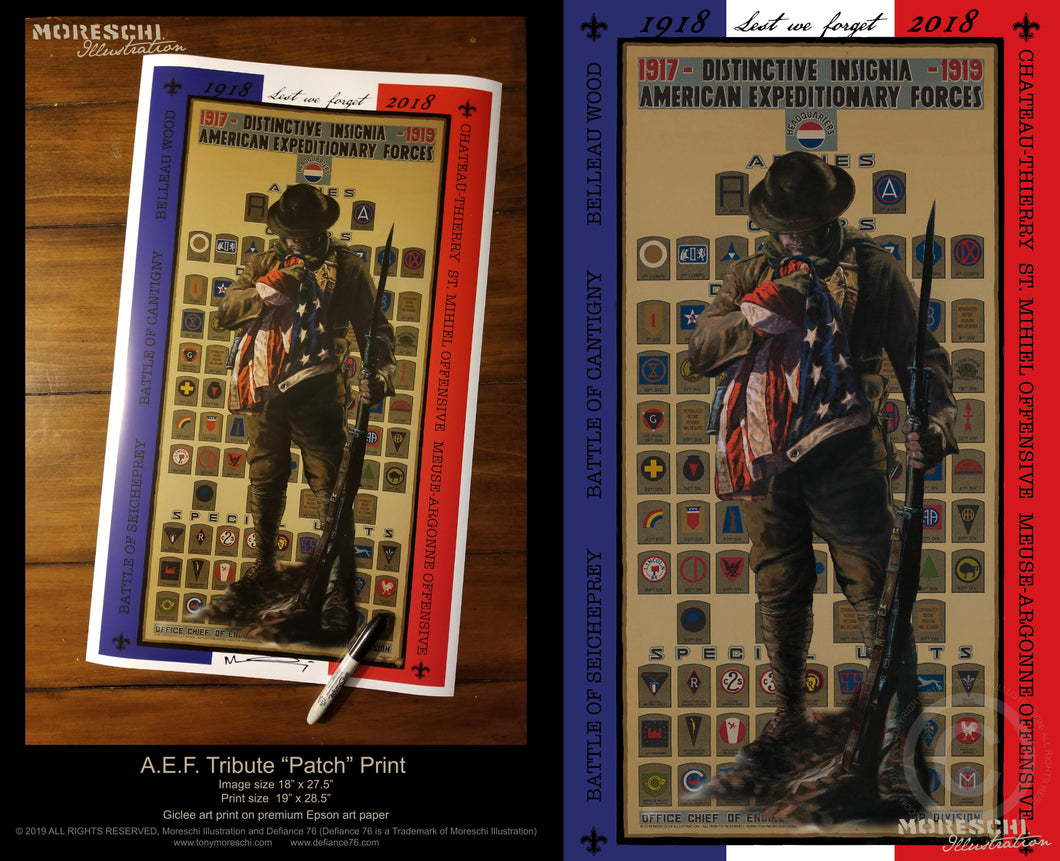 A.E.F. Tribute "Patch" Print
Regular price $65.00 Sale
The A.E.F.'s Divisional Patch poster partnered with Moreschi's "Tribute Doughboy" from his recent "Golgotha" painting centered on a French Flag surrounded by the A.E.F. major campaigns of 1918...
"Lest We Forget" adorns the center top of the print flanked by the centennial years 1918-2018.
All prints come personally signed by the artist, center bottom.
This print is offered as giclee printing on fine art paper and canvas.  All our canvas prints ship rolled.
These prints are custom made per order.  It may take up to 5-7 days to produce and ship prints at times if our show stock is low.