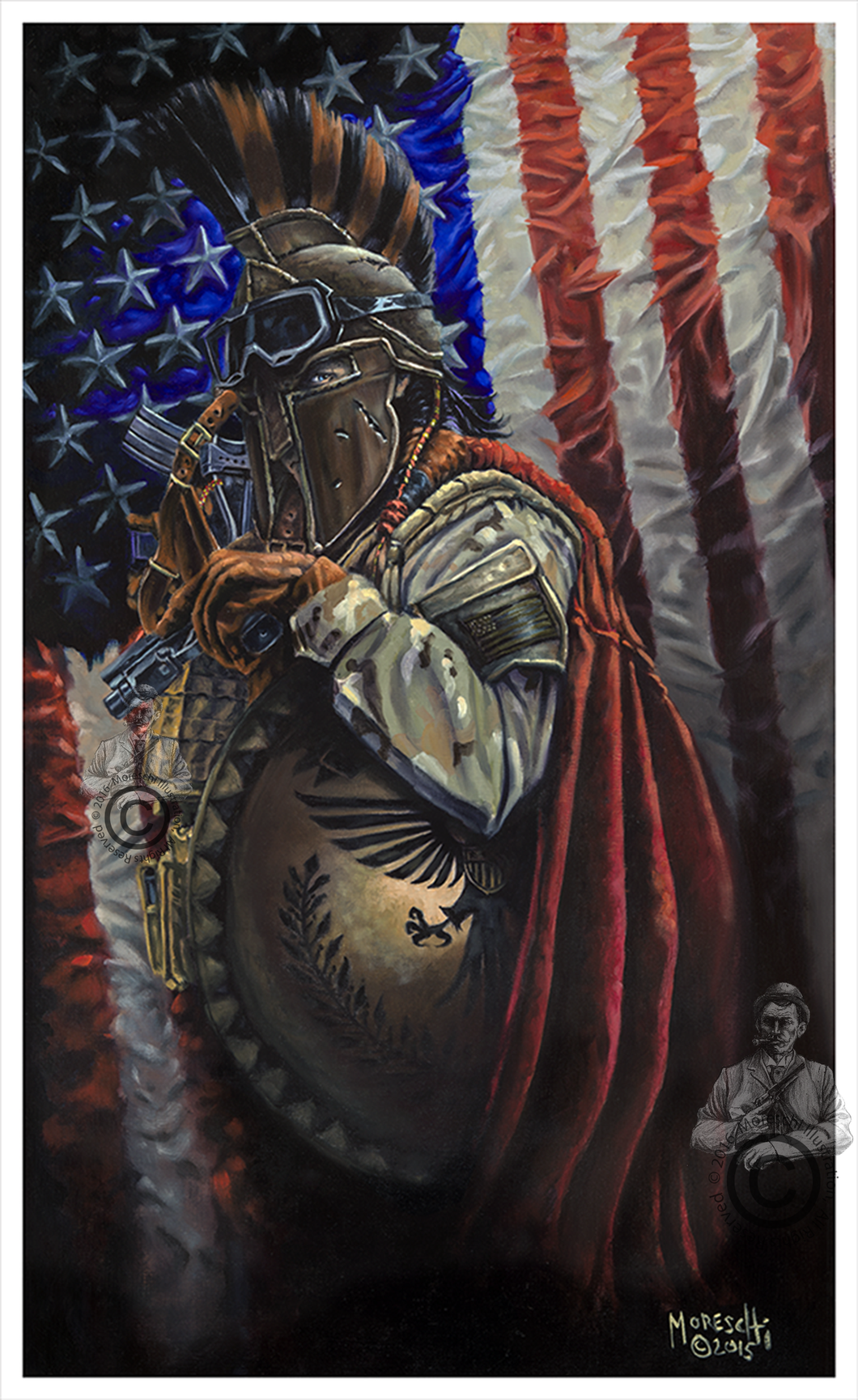 The Spartan Ethos
Regular price $45.00 Sale
One of our more prominent selling pieces of art ( available as a t-shirt also ), "The Spartan" is a take on our mixing the old with the new. Incorporating the Spartan spirit, approach, and mindset. Tony incorporated a United States theme to the Spartan battle shield. Instead of a Spartan Lambda symbol we have painted an American eagle in a Spartan style decorative motif on the shield. Our Spartan also is "kitted" up in modern battle gear with an accompanying stare that reveals his steadfastness and mettle. Another great inspirational and unique piece of art that reveals your spirit, your approach, and like steadfastness when faced with adversity.

All our prints are signed personally by Tony. If you would like for him to make a salutation to a friend or yourself, please contact us and we would be honored to have him do one for you at no extra cost. We value our customers and if we can make the print a bit more meaningful for you, we will.


Paper giclees ship rolled in a tube. Canvas mounted giclees are shipped flat in a box.

Sorry, but unfortunately the original oil painting for this merchandise has been sold.